ON-SITE TECHNICAL REPRESENTATION
Aircraft heavy maintemance
We ensure that our customer's needs and concerns are respected and rectified by the MRO in a timely and appropriate fashion. The workscope is adhered to including airworthiness issues, certifications, maintenance procedures/package, structural repairs, records…. Project production surveillance resulting in on-time completion. Quarantine, on-wing inspection review and troubleshooting in order to prevent unwanted part replacement. Purchase order review to ensure best possible vendor/cost source. Provide a day to day report summarizing aircraft costs including non-routine discrepancies, part replacements, modifications…
Excellent line of communication.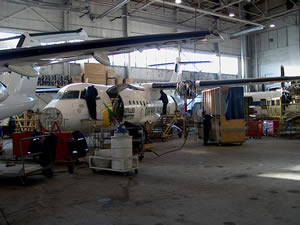 ---
Review of contract between our customer and MRO. Ensure that the contract is adhered to including manpower on a day to day basis, time line… Aircraft is disassembled in a proper and structured manor. All viable parts are removed from the aircraft. Proper packaging. Quality control: we will review and document condition of parts, cleanliness and part identification. All packaging is marked by number, skid…. Excel spreadsheet is provided to the customer on a day to day basis.
Communication on a daily basis.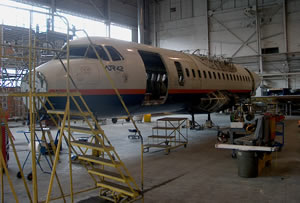 ---
Throughout the years, RPC Aviation has been called upon for inventory evaluations and re-marketing. This has included physical inspections to verify inventory listings along with part condition and proper certifications. Furthermore and most importantly, inventory value.